Podcast: Play in new window | Download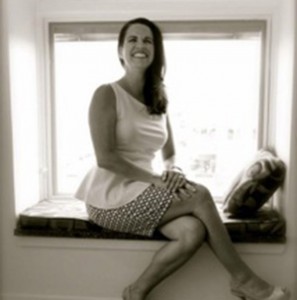 In this episode I talk to Kelly Brittingham.
Kelly started her real estate investing business with her Husband Todd in 2009 with their first investment in a single family rental property. Since then she has completed over 40 real estate transactions.
Her investments have included single family rentals, lease options, wholesales, fix & flips, turnkey rental properties and most recently they have focused their business on building new homes.
In the midst of all of this Kelly is a mom to two great kids – Alivia who is 8 years old and Jaxson who will soon turn 3.
Before Kelly was a real estate investor she was a working mom, but she found that her job took significant time away from her kids. Now as a real estate mom, Kelly is able to stay home with her kids focusing on their needs while helping run their well-established real estate business.
Crowdfunding News
As I mentioned in a prior REI News segment, for the last couple of months I've been working on a project involving Crowdfunding.
If you're not familiar with it, Crowdfunding is where you openly solicit investors you don't know to invest in your business. If you'd looked into this before you know that this used to be highly illegal, and there are several people that you would probably know by name in jail right now for running afoul of the SEC rules regarding general solicitation.
But that has changed. A couple of years ago Congress passed a law allowing general solicitation, or Crowdfunding. But as the federal government is prone to do, the implementation of the law has made it about as difficult and expensive as it was before.
Michigan, however, recently passed its own law on Crowdfunding within the state. It's much simpler to do. It's less regulated. And it's FAR less expensive to implement than the federal law.
So I've teamed up with a local securities attorney to put together an educational program on how to implement Crowdfunding in your business.
It will be held on Saturday, September 27 at 9am in Southfield.
If you've been looking for a way to take your business to the next level with additional funding, then I highly recommend you attend the seminar. By the time you leave you'll have all the knowledge you need to get started with your own Crowdfunding campaign.
You can find the details at CrowdfundingEducation.com.