Podcast: Play in new window | Download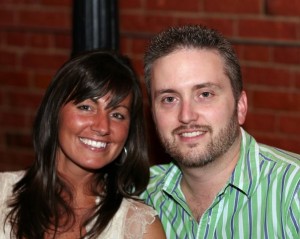 In this episode I interview Mike Simmons. Mike is a landlord, a flipper, a podcaster, and he coaches new investors on how to get started in real estate.
Mike's husband and father of three. He, along with his wife Nanette, started flipping houses here in metro Detroit back in 2008. He's been successfully flipping houses in Metro Detroit ever since. In November of 2013, Mike started a podcast call "Just Start Real Estate", with the goal of helping new real estate investors "Just Start" their real estate investing business. Mike also recently launched a coaching program which helps him work more closely with investors who want to either launch their real estate business, or take it to the next level!
REI News
One REI news item this week – and it's a serious one.
It looks like the Fair Housing commissions across the country are stepping up their prosecution of of fair housing violations. If you are a landlord – I strongly encourage you to read the two articles that I saw on this, then do an internal review of your process and policies to make sure that you are 100% in compliance with fair housing laws. This is critical, because one of the guys that was prosecuted recently and fined $36k was investigated simply because he didn't return a call from a renter prospect.
You can find both articles and my blog posts that go with them at dennisfassett.com.
Again – if you own rental properties or you'd like to, these articles are a must for you.
And I want to remind you that I'm still looking to put a group of folks together to do some decent volume of suburban turn key properties for a couple of hedge funds that called me.
So if you'd like to participate with funding deals, or if you can do some volume in the suburbs (not including cities like Pontiac or Inkster) then drop me a line at REITalkDetroit.com/contact and let's talk.
And if you have a news item to contribute or an event coming up, drop me a line and I'll get it on the show.
Current Business

Mike and I have been friends since we met something like 6-7 years ago when we were both members of Mark Ijlal's mastermind. He's an unassuming guy who has quietly focused on building his business over the last several years, starting with a disastrous rental and his first stressful flip.
Now several years later he's still doing flips. But he's also now doing his own podcast, and he's teaching new investors how to get started on the right track with real estate investing. If what he's doing is of interest, then drop him a line. His contact information is below.
How He Got Started in REI
Mike got started accidentally when he married Nanette and decided to rent out his under-water house. Despite the somewhat bad experience he had with it, he realized that his retirement plan was't looking so hot, and when he looked around for a way to invest, real estate really appealed to him. He attended a couple of seminars, then took the plunge and did his first flip. He hit a home run with it, and learned some valuable lessons as well, so at that point he was hooked. He continues to do flips, and he's in the process of getting into rental houses, because it's a great way to build passive income.
Biggest Mistake
Mike says that his biggest mistake was not checking out the contractor he hired to do his first flip. The guy hi hired stiffed the electrical contractor, who then demanded payment or else he was going to put a lien on the house. They worked it out, and now he always gets a release of lien from everyone who works on the house before he makes his final payment.
Biggest Success
He says that his biggest success was starting out on his first deal by documenting everything on his Facebook fan page. He posted videos and pictures during every step of the process, and by doing that he garnered a lot of interest from other investors and, most importantly, private lenders. Because he built a track record that was visible, several private lenders asked to do business with him. And he continues to do business with them now.
Money Talks
Mike is exclusively using private lenders to fund his deals. He's been doing the standard 50-50 split with them, but now that he has attracted additional lenders through his investing and his podcast, he's started to keep a higher percentage of the deals himself. He also explained how he structures the deals with his private lenders during our conversation.
Answer to Listener Question
The question that I asked Mike was "Since you coach a lot of new real estate investors, what's the question that you get most often from them?"
This was an interesting discussion, because he said that the majority of the questions he gets are pretty basic. But the one thing he emphasizes to new folks is FOCUS, in that if you want to do flips, focus on flips, and don't be tempted to do wholesaling or rentals just because they sound sexy. Learn one approach, and get good at it, and get profitable at it, before moving on to something else.
Links and Resources
Mike is primarily looking for deals. But he also offered to sit down with other real estate investors informally to talk shop, answer questions, or provide guidance. Mike knows what he's talking about, so if you'd like to get a hold of him, you can reach him two ways:
Email: mike@juststartrealestate.com
Website: juststartrealestate.com/contact-mike
If you have feedback on the show, a question you'd like answered, a news item, or perhaps a recommendation of someone you'd like me to interview, or if you'd like to be a guest on the show, go to http://www.REITalkDetroit.com/contact and let me know about it.