Podcast: Play in new window | Download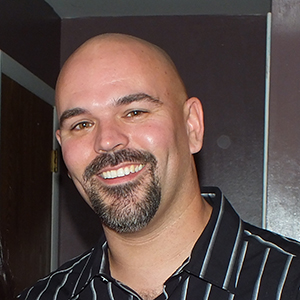 In this episode I talk to Aaron Yates. We talk about the challenges that lead to him getting started in real estate, we talk about his bankruptcy, we talk about the REI Meetup he founded, and he shares two resources that have made a huge difference in his investing business.
REI News
It's been a slow week in the news department, so I'll take this opportunity to ask you for a rating and a review in iTunes. If you like the interviews and the format of the show, you can leave a review via the show's homepage at REITalkDetroit.com. Click on the box that says leave a review. It's that easy and it takes two minutes. I would appreciate the feedback.
And if you have a news item to contribute or an event coming up, drop me a line and I'll get it on the show.
Current Business

Rentals! Aaron is accumulating rentals one by one as he can pay cash for them. It's great strategy that's helped him towards his goal of not needing a day job.
He's starting up a construction company as well to further diversify his income.
If you'd like to talk to him about either of these, drop by his facebook page at CKI Properties and drop him a line.
How He Got Started in REI
he got started the way a lot of people did – by buying a Carleton Sheets program.
He couldn't afford it so he read it and sent it back, but when he bought his personal residence he got a check at closing, which got him hooked on real estate investing.
Biggest Mistake
Aaron says that his "two year, $5k, live in and fix and flip" project is his biggest mistake. He's been living there now for several years, and he's put $20k into the home and it's still not done.
On the bright side though, he has learned a ton from the experience, he has a great house, and the value has come back such that he's break even on the home even with the $20k he has put into it.
So he actually received a good education without it costing anything.
Biggest Success
Without a doubt his biggest success is accumulating six free and clear rental houses. Not a bad portfolio!
Money Talks
Right now Aaron is buying rentals with his own money and buys a new one when he saves up the cash. He'd like to start doing rehabs and flips, and will start looking for private money to fund that activity.
Answer to Listener Question
The question that I asked Aaron was "What's the quickest way for a new investor to learn how to estimate rehab costs accurately?"
He had a great answer – and it's the same thing that I did when I got started. He suggested that you create a spreadsheet with each item that needs to be replaced. Flooring, caplets, bathroom fixtures, outlet covers, etc.
Then go to home depot and price every item. If you capture all the items that need work, then your material cost will be spot on. You should then talk to a contractor in your area to determine what to add for labor costs if you decide to pay someone else to do the work.
Links and Resources
If you'd like to talk to Aaron about anything that we talked about in the interview, you can reach him via telephone at (586) 799-3254 or via Facebook at CKI Properties.
If you have feedback on the show, a question you'd like answered, a news item, or perhaps a recommendation of someone you'd like me to interview, or if you'd like to be a guest on the show, go to http://www.REITalkDetoit.com/contact and let me know about it.