Podcast: Play in new window | Download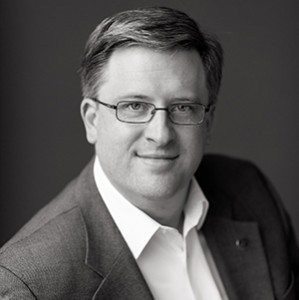 In this episode I talk to Todd Waller.
Todd is a real estate agent, and in my opinion, he's the premiere agent in Metro Detroit. He has a tremendously successful business model with phenomenal processes, and he combines that with a laser focus on the needs of his clients. His market focus is the I-275 corridor from Commerce Township to Canton, and then west to Ann Arbor.
His reputation is borne out by his success: until recently his best year as an agent was 2008 – the very bottom of the market – when something like 30% of the agents in the state quit the business.
REI News
NO REI news this week in the podcast. My conversation with Todd went long so we skipped the news and went right into the interview.

A Word About Motivated Seller Leads
Just a short year ago the question that I got most often from real estate investors here was how to fund deals. Lately though, with the market tightening up and a ton of new investors entering the space, the question I get most often is how to find motivated seller leads.
I started in REI here in 2004. And the source that I started with was Probate leads.
And ten years later in 2014 – I'm still using them. In fact, I never stopped. The reason is that they are a tremendous source of leads. There's not a lot of competition, and there are plenty to choose from. Plus – they're easy to find, cheap to buy, and simple to process.
If you're someone who's having trouble finding motivated sellers, then I highly encourage you to start chasing probates.
And I also encourage you to use my educational program as your roadmap.
It's $97 and it includes my six letter sequence and my excel tracking and follow up spreadsheet. In short – it includes everything you need to start chasing probates today.
Check it out at Probate Real Estate 101.
How He Got Started in REI
Todd took a really interesting path to real estate. He majored in Political Science at the University of Michigan, and parlayed that into an internship with a state senator. He then jumped to a job with the state republican party working on campaigns. After the 2000 election cycle he realized that the job wasn't conducive to his new marriage or having a family, so he quit and went to work in a cube farm doing automotive research. That wasn't the best fit for his personality ( because he has one) so when a friend suggested that he look into selling real estate, he jumped at the chance. And the rest is history as they say, as he closed 13 deals in his first year.
Market Overview
I asked Todd for his thoughts on the real estate market as it pertains to real estate investors.
For the market he's in, his outlook is positive. He sees listing volume staying steady for the next several months, and it sounds like there are still lots of folks planning to list their homes over the next few months.
On the demand side, he senses that there may be a slight softening, but he hasn't seen anything to prove or disprove that feeling yet. And he thinks that it may just be the cyclical nature of the late summer market.
Overall though his outlook is positive for flippers and wholesalers, in that prices should stay stable for the next few months, which bodes well for flips and wholesale deals being closed now.
Keep in mind that this is just his opinion based on what he sees in his area of focus. Treat it as another data point to put into your analysis as you decide how to proceed. It's by no means a prediction!
Answer to Listener Submitted Question
The question I asked Todd was "How to you establish credibility when you're an investor trying to get the attention of a busy real estate agent?"
His answer was – have a business plan before you ask an agent for anything. It's the old adage that you can't steer a parked car. If you know what you'd like to accomplish in REI, have it researched and written down so you can talk intelligently about it. You don't necessarily need to know the area that you want to focus on – because an agent can help with that – but you must know what you want to do.
I asked him if he'd respond to an invitation to lunch with an investor that wanted some of his time. He thought that was a great idea. I did that a lot when I got started, and it paid HUGE dividends. Just make sure that you show your appreciation for the value and the time that they give you by picking up the check!
Haves and Wants
Todd has one of each.
On the "want" side, he's looking for listings – primarily in the Northville and Plymouth areas as it's his back yard, but he's always on the lookout for listings up and down the I-275 corridor from Commerce to Canton and over to Ann Arbor.
On the "have" side, he has a 2+ acre parcel in Hamburg Township that he's selling. It sounds like a beautiful piece of property that backs up to a spring-fed pond. If you're looking to build out that way, give him a call.
Links and Resources and Information
1. You can contact Todd via his cell phone at (734) 564-7465
2. You can reach him via email at todd@toddwaller.com
2. Or you can reach him via his website at ToddWaller.com
If you have feedback on the show, a question you'd like answered, a news item, or perhaps a recommendation of someone you'd like me to interview, or if you'd like to be a guest on the show, go to http://www.REITalkDetoit.com/contact and let me know about it.