Podcast: Play in new window | Download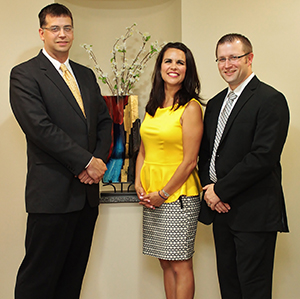 In this episode I talk to Todd Brittingham and John Rospierski.
Together they formed a new build construction company about a year ago. John's background is in homebuilding, and Todd and his wife Kelly are real estate investors here in the metro are. I'm having Kelly on the show in a couple of weeks to talk about their other real estate investing activities.
Oh and Todd also has a day job. Talk about being productive. These guys are just flat out getting it done.
Crowdfunding News
As I mentioned in a prior REI News segment, for the last couple of months I've been working on a project involving Crowdfunding.
If you're not familiar with it, Crowdfunding is where you openly solicit investors you don't know to invest in your business. If you'd looked into this before you know that this used to be highly illegal, and there are several people that you would probably know by name in jail right now for running afoul of the SEC rules regarding general solicitation.
But that has changed. A couple of years ago Congress passed a law allowing general solicitation, or Crowdfunding. But as the federal government is prone to do, the implementation of the law has made it about as difficult and expensive as it was before.

Michigan, however, recently passed its own law on Crowdfunding within the state. It's much simpler to do. It's less regulated. And it's FAR less expensive to implement than the federal law.
So I've teamed up with a local securities attorney to put together an educational program on how to implement Crowdfunding in your business.
It will be held on Saturday, September 27 at 9am in Southfield.
If you've been looking for a way to take your business to the next level with additional funding, then I highly recommend you attend the seminar. By the time you leave you'll have all the knowledge you need to get started with your own Crowdfunding campaign.
You can find the details at CrowdfundingEducation.com.
Current Business
Todd and John are primarily doing new construction, although they have taken on a major fire restoration project as well.
If you haven't seen pictures of the project they just finished, you should take a look at the website below. It looks spectacular.
How They Got Started in REI
John's family has been in the home building business for years, and it was natural to follow in the family footsteps to do the same. He rose to be the youngest construction superintendent ever at the company he was with, but that was cut short by the economic downturn in 2006 and 2007. Todd has been a real estate investor for five years, first buying rentals for his own portfolio and then starting a highly profitable Turn Key rental business. When that business started to wane he started looking for something else. He then partnered up with John and they formed Edwin Anthony Homes.
Money Talks
Todd and John are using various sources of money for their business. They're looking for additional private money to grow their business so they can take on more and larger projects.
Have / Want
Todd and John are looking for additional private money. They're also reaching out to real estate agents who have vacant lots to see if there might be an opportunity to add value by building something. They're also seeking retail buyers and additional investors with lots or tear-downs who are looking for a high quality builder to work with.
Links and Resources and Information
1. You can contact Todd via his cell phone at (248) 917-4416. His email address is todd@edwinanthony.com.
2. You can contact John via his cell phone at (248) 929-2474. His email address is john@edwinanthony.com
3. You can visit them on their website at Edwin Anthony Homes
4. You can see their recently-completed new build project at 507Gardenia.com
If you have feedback on the show, a question you'd like answered, a news item, or perhaps a recommendation of someone you'd like me to interview, or if you'd like to be a guest on the show, go to http://www.REITalkDetoit.com/contact and let me know about it.