Podcast: Play in new window | Download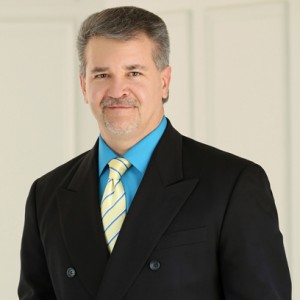 In this episode I talk to my good friend Dave Sullivan.
Dave is a classic buy-and-hold investor. He characterizes it as "regular guy" investing.
My business is pretty similar to his – and so I agree with his characterization. It's not sexy – there are no frills. But the cash flow keeps rolling in month after month after month after month.
Dave graduated from Western Michigan University in 1989 with a bachelor's degree in Finance. He started in the mortgage industry as a loan officer in 1991. Less than one year later started selling credit reports to Mortgage Companies, Banks and Credit Unions.
On September 19, 1997 he started AIR Credit Midwest out of his car.
Over the next two years Air Credit Midwest grew to a multi-million dollar company. In 2000 he was approached by one of the largest Credit Reporting Bureau's in the nation to purchase AIR Credit Midwest. He sold it and worked for that company as Sales Manager of the Michigan and Ohio market for the next ten years.
During his career in the credit industry he has personally reviewed thousands of credit reports and credit scores.
He started investing in real estate in 2008.
Crowdfunding News
As I mentioned in a prior REI News segment, for the last couple of months I've been working on a project involving Crowdfunding.

If you're not familiar with it, Crowdfunding is where you openly solicit investors you don't know to invest in your business. If you'd looked into this before you know that this used to be highly illegal, and there are several people that you would probably know by name in jail right now for running afoul of the SEC rules regarding general solicitation.
But that has changed. A couple of years ago Congress passed a law allowing general solicitation, or Crowdfunding. But as the federal government is prone to do, the implementation of the law has made it about as difficult and expensive as it was before.
Michigan, however, recently passed its own law on Crowdfunding within the state. It's much simpler to do. It's less regulated. And it's FAR less expensive to implement than the federal law.
So I've teamed up with a local securities attorney to put together an educational program on how to implement Crowdfunding in your business.
It will be held on Saturday, September 27 at 9am in Southfield.
If you've been looking for a way to take your business to the next level with additional funding, then I highly recommend you attend the seminar. By the time you leave you'll have all the knowledge you need to get started with your own Crowdfunding campaign.
You can find the details at CrowdfundingEducation.com.
Biggest Mistake and Biggest Success
His biggest mistake and biggest success are tied together – and both involve the same house.
One of the strategies he pursued before Dodd-Frank was to sell his homes on land contract.
He sold one on a a two year note. And just one month prior to the two year mark, and after making all their payments, the tenants decided that they wanted out of the deal. So they got the paperwork done and parted company.
When Dave's wife went over to the house a couple of days later however, she found that one of the tenants had broken in, plugged the floor drain on the lower level, and flooded the house.
The repairs cost them about seven grand.
The biggest success came when they sold the house again, and got some good up front cash.
So they turned a really nasty situation into a win.
Money Talks
Dave is using family money to fund his business right now. He'd still like to get into an apartment building some time soon, and at that point he'll likely be open to using private money.
Have / Want
Dave is selling the last of his rentals that he'll be selling.
It's fully updated and so it will be a retail sale. It's listed for $114,000.
The address is 2365 Fairfield in Garden City. You can find the virtual tour here:  http://youtu.be/i2QAwiWjKbQ
Links and Resources and Information
1. You can contact Dave via email at sullivan@appraisalinfile.com
2. Or you can reach him via his website at TheCreditGuyTV
3. Here's the site where Dave has his six credit repair videos: 6 steps to improve your score
If you have feedback on the show, a question you'd like answered, a news item, or perhaps a recommendation of someone you'd like me to interview, or if you'd like to be a guest on the show, go to http://www.REITalkDetoit.com/contact and let me know about it.